Hardly any event attended by Turkish President Recep Tayyip Erdogan and other Turkish officials passes without mention of the threat the People's Protection Unit (YPG) poses to Turkey's national security followed by threats that a military campaign to destroy the YPG is only a matter of time.
Turkey's threats against the YPG seemed to escalate in November when signs of a potential attack on Aleppo's Afrin district began to emerge after reinforcements were sent to the Turkish army on the Syrian border, as well as to Syrian territories controlled by the Euphrates Shield factions. However, it seems that Ankara is still searching for partners to form an alliance against the Syrian Democratic Forces (SDF), led by Kurds in northern Syria. Perhaps Erdogan hopes to find a way to target Syria's Kurds by attempting to form alliances with Russia and Iran.
The Turkish president will also continue his efforts to convince the Russians, who have so far opposed the targeting of Afrin, to end this protection. The statement made by Turkish Foreign Minister Mouloud Jawish Oglu a day after Russian president Vladimir Putin's recent visit to Ankara showed that Turkey is yet to receive Russia's approval to attack Afrin.
"We will coordinate with Moscow for a military operation in Afrin if needed," Oglu said. But the Turkish President will not stop trying, and perhaps this explains the frequent meetings and calls between Erdogan and Putin.
It is likely that the conspicuous Turkish silence over Russia's recent announcement that it provided air support to the SDF during the battle against the Islamic State group (IS) in Deir al-Zor is because Ankara preferred not to escalate with the Russians, as the price for this confrontation could be too high. Despite Moscow's insistence on the unity of Syrian territories, it still prefers Kurdish autonomy. The Russians are likely to prevent Turkish action against Afrin, and once again, this could affect Turkey's ties to Russia over Syria, although a total rupture of relations is unlikely.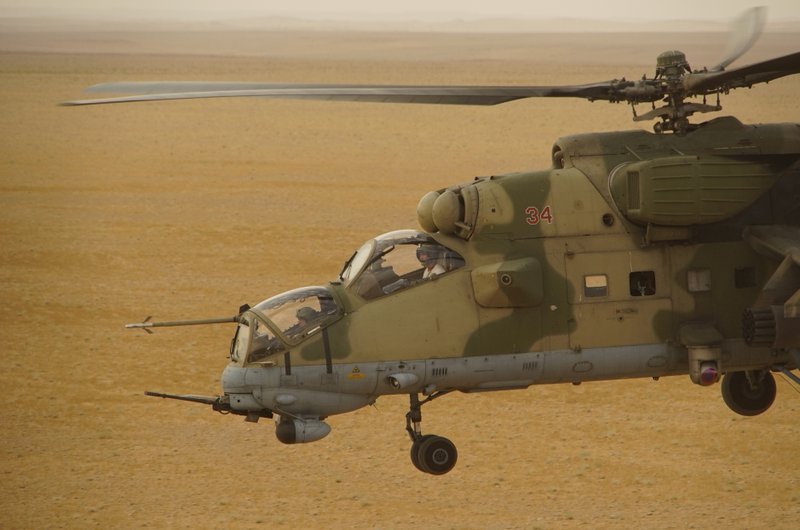 So far, out of all the active forces in Syria, whether allied or opposed to the Syrian president, the U.S. position seems to be closest to the Russian stance. Both parties support a serious political transition, giving the Kurds a future role, reducing the influence of Iran and Turkey, and keeping the threat of war away from Israel's borders. Russia and the United States already succeeded in preventing Turkey from targeting the SDF in the city of Manbij. Some believe that Washington and Moscow have an interest in preventing Turkey's intervention in Syria in any way other than to fight IS. Perhaps Ankara fears the worst case scenario in Syria: a U.S.-Russian agreement to give Damascus internationally recognised Kurdish autonomy. However, the United States seems to prefer that all this takes place based on some understanding with Turkey. Washington may attempt to push Ankara again to resume the internal peace process with the Kurds, which would boost relations between Turkey and Syria's Kurds.
Some regional powers may join Russia and the United States in supporting the forces controlling northern Syria. There is a joint Saudi-Emirati initiative to support the SDF, which may ensure a halt to the Iranian-Turkish expansion and prevent the Muslim Brotherhood from playing any key role in Syria. Meanwhile, the Egyptian stance on this issue remains unclear. In Israel, some believe in the importance of an alliance with the Kurds as a trusted party in a future Syria. If Israel, along with Washington, hopes to prevent Tehran from establishing a land corridor, it will need to strengthen its influence in the Kurdish area in Syria to thwart Iranian ambitions.
But Turkey, which is working to ensure its national security, rebuild its army, and strengthen its economy, seeks to expand its influence in the region. After the failed coup attempt, Erdogan purged and restructured the army to serve his political needs. He rushed to purge those supposedly loyal to Fathullah Gulen, along with stifling political— and especially Kurdish— opposition. This helped him win over the nationalists, whom he had sought to divide.
These are not long-term alliances
Since his defeat in Aleppo Erdoğan concentrated on enforcing his red line: No Kurdish state in Syria.Ankara wants to benefit from the talks in Astana and achieve a compromise between Russia and Iran over the Syrian Kurds.
The three Astana parties tried to use tactical methods to make some profits, but these are not long-term alliances.
Even though the United States won favor with Turkey by rejecting the Kurdistan referendum in Iraq, Ankara will continue to view Washington's support to Syria's Kurds as a threat to its national security, and will keep urging Washington to change its policy, otherwise threatening to adopt policies against U.S. interests. Erdogan wants to take advantage of Turkey's "spoiler value" in the region. For example, Western powers concerned with restoring stability in Syria are well aware that Turkey would make it difficult to ensure permanent stability in the country by openly opposing the Kurds.
NATO allies
Erdogan still trusts in the hope that, in due course, the Western powers will elect the Kurds, a limited political, economic and military power in the region, not at the expense of Turkey, its powerful NATO ally.
He believes that Turkey's needs are better aligned with the US vision for the region.
Syria's Kurds have vowed to "resist to the end" any attempt to wrest back control of the 25 per cent of the country they now control after their victories over Islamic State.
"We are rebuilding our own army to be ready to deal with any threat from anyone who wants to invade the cities we liberated alongside the coalition," said Abdul Qader Effedili, 41, deputy commander of the 50,000-strong Kurdish-led SDF. "The Turks, Iranians and the regime would be happy to take everything we have gained back from us. We are trying to stabilise the situation, not create further war, but we must be ready for what happens next. We have the will and ability to protect everything we have liberated."
We are waiting to the Geneva process.
We aren't totally dependent on the Americans, as we were here fighting long before they came, but we feel sure that the Iranians and Assad regime will not push to control all of Syria while the Americans remain